Team 13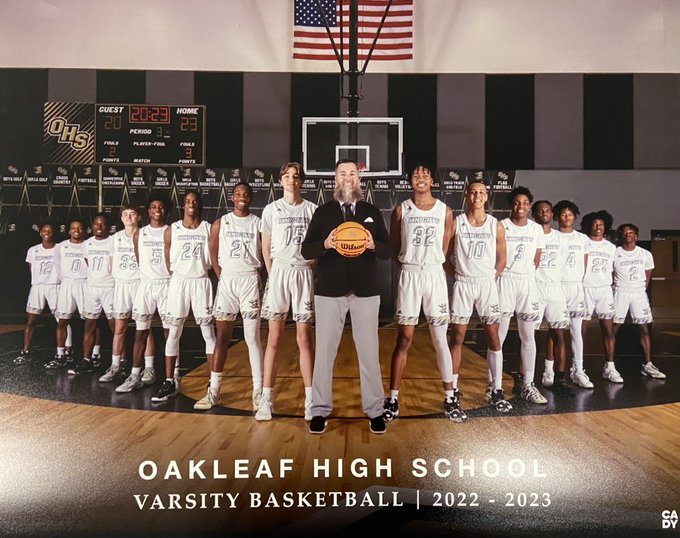 2022-2023 Regular Season Varsity Boys Basketball Team

TEAM 13
0Machi Martin
2Aaron Rivers
3Joseph Dorvilus
4Jelani Wright
5Michael Compere
10Dylan Lewis
11Sean Jones
15Joshua Stein
20Tyler Owens
21Travis Knox Jr.
22Devin Kersh
24Dallas Skinner
25Daniel Huffman
32Cameron Coachman
33Jackson Cowart



Head Coach: Jason Price
Assistant Coach: Jim Van Laere
Assistant Coach: Kevin Thomas-Griffin
Varsity Manager:
Caprice Skinner
Kikko Washington

Team 9 District 4-8A Champions
TEAM 6 District 4-7A Champions
TEAM 5 Orlando Amway Center vs. Melbourne
Junior Varsity and Freshman Developmental Team Rosters
2022-2023 Regular Season Junior Varsity and Freshman Boys Basketball Team

Junior Varsity
Name
Jelani Wright
Jaycen Lowery
Marcus Carter
Steven Yamamoto-Henrichson
Marcus Goggins-Trujillo
Tyler Owens
Christian Williams
Donovan Banks
Danny Huffman
Tito Behlin
Jonah Henderson
Landis Screen
Jermaine Robinson

Freshman Developmental Team
Name
Aryan Dharma
Joshua Smith
Angelo Gonzalez
Gavin Reese
William Wellmaker
Abriam Mercado
Mitchell Eaton
Elijah Van Buren
Devin Simmons
Te'Jon Somersall
Victor Potosme

Head Coach: Kevin Thomas-Griffin
Assistant Coach: Jim Van Laere



Nicknamed --Team Benevolence -- by a local elementary Principal
for bringing good cheer and happiness through our annual Holiday Gift Adoption Program. We select students that are in need of some holiday spirit. We collect and purchase gifts for these students.The team spends the afternoon going to there classroom and touring there school We do our very best to give back to future Knights that will walk in our foot steps. We try to have a positive and meaningful impact on the youth in our community.